The seamless
meeting room solution
Meetings made easy in a hybrid new world.
A more dynamic meeting experience
Efficient meetings
in a hybrid world
A better meeting room solution means a more efficient workplace and happier employees regardless of their location.
Intuitive solution with platform of your choice makes the experience stress-free, with the benefit of increased productivity.
Real-time meetings by Google in your browser.
The communication platform from Microsoft.
Zoom's secure and reliable communication platform.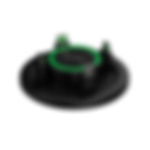 Delo connection manager is our conference and meeting room solution that easily turns any space into a hybrid meeting space. Delo truly makes collaboration and sharing content effortless as it's tech-agnostic and inclusive.
BYOD stands for Bring Your Own Device which commonly means you should bring your own laptop or other device to a meeting. This was a common way of having meetings when all participants used to be in the same room. Here, you share your display to the other people in the room or if you have a video conferencing system installed in the room you can share content from your device to that meeting.
BYOM stands for Bring Your Own Meeting meaning you also bring your meeting platform, such as Zoom, Teams or Google Meet along with your device. With this way of working, you use the platform you like instead of having an in-room video conferencing system. With Delo connection manager you will be able to access all meeting room equipment such as cameras, speakers and microphones and use them for your meeting, regardless of platform.
Enable the most sophisticated room booking, desk booking, and visitor management experience to date, and add functionality to tailor make your workplace management system.
Make the best and most of your meeting rooms
Add a personal touch to your workplace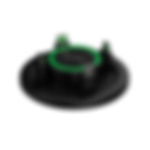 Meetings made easy in a hybrid world
Learn how our customers are using our workplace solutions.