Efficient
room booking system
Make it easy to book and manage hybrid or activity based desks and other workspaces.
Even offices with just one meeting room experience the upside of a room manager. Imagine the impact it can do to your business.
Find and book rooms for planned or ad-hoc meetings
Eliminate double bookings and optimize your room resources
Intuitive user interface and award winning design
Two different hardware and software solutions. One cloud based and one self hosted.
A better room booking system means a more efficient workplace and happier employees. Find and book a room without breaking a sweat.
Enable the most sophisticated room booking, desk booking, and visitor management experience to date, and add functionality to tailor make your workplace management system.
Make the best and most of your meeting rooms
Add a personal touch to your workplace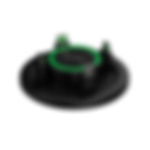 Meetings made easy in a hybrid world
Give your visitors a great first impression
The heart of the system
The foundation lies in the meeting room booker device. This is a device that is placed outside the meeting rooms and gives you a clear status about the room. You can see if it is taken or available. But more importantly, you can also see if it is about to be available, what other meetings are scheduled the same day and also make a reservation for the room right then and there using the touch screen. All this is combined with a clever system that is integrated to your mail client of choice, making everything connected and secure.
Full flexibility in room booking
So to conclude how it works; You can book meetings on your phone, at the computer or from the room booker itself and everything is synchronized. No confusion and more options to book your next meeting. If you need to have a spontaneous quick meeting, or just work alone, you can easily navigate to the best choice of room that is or will be available soon.
Learn how our customers are using our workplace solutions.